Monthly Archives:
September 2021
About WebAcademyst
WebAcademyst is an online platform where users can purchase a variety of online courses. Due to the COVID-19 pandemic, numerous people started to look for new opportunities in the online world. Even now, after more than a year and a half, there continues to be a lot of worries in terms of when a return to normal is to occur and because of that, people need to start treading down a new professional path. 
At the same time, e-learning has democratized access to information, and thanks to platforms like WebAcademyst, people can learn almost anything from the comfort of their place, preserving their finances and enjoying flexibility while learning. 

The WebAcademyst Courses
WebAcademyst believes the future of online learning should be accessible and democratized so the global public can learn any skill or endeavor. At the time of writing, the company offers courses in domains such as:
Affiliate marketing

Business branding and marketing strategies

Business entrepreneurship

Google workspace and AdWords

Introduction courses

Social media marketing and SEO

Social media selling and lead generation

Spirituality, productivity and mindfulness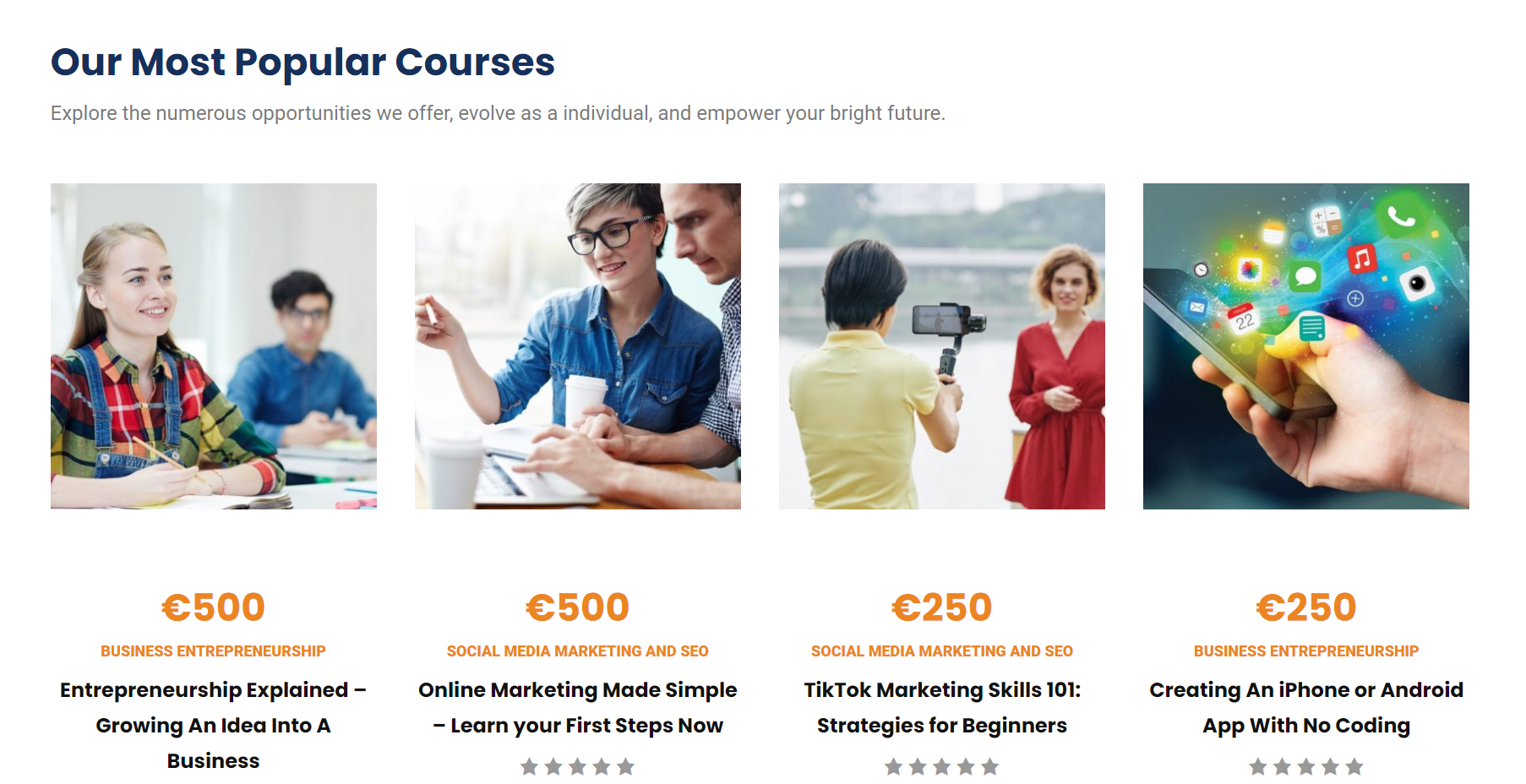 Versatile in nature, the WebAcademyst courses span from personal care and leisure activities, such as lifestyle, health, food, to in-depth education regarding various professional fields. For each course, the company provides a full range of details, including price, table of contents, requirements, and the main benefits. 
Is WebAcademyst Trusted?
Since the satisfaction and security of customers is a top priority, WebAcademyst provides a 14-day Money Back Guarantee on the first purchases of all new students. In case anyone is not satisfied with the courses, the company starts by addressing any inquiries with a professional attitude and if a solution can't be found, the customer can ask for a refund.

Also, WebAcademyst is a transparent brand, sharing all the relevant information on its website. Before purchasing a course, any potential customer can conduct an in-depth analysis and make sure this company has an established track record in fulfilling its promises. 
Customer Service
Some people will probably like to get in touch with a WebAcademyst representative before making a purchase. That is possible thanks to the customer service available during working days via email or by submitting the contact form on the website. The company is aware that only by keeping close contact with its audience, can it continue to expand its customer base. 
The Bottom Line
WebAcademyst turns out to be a place where people can find a wide range of online courses. Regardless of the area of interest, any person can find valuable information at an attractive price. Knowledge is still at the core of any profession and as the world is changing constantly, there is a need for updated and useful information.
This company seems to specialize in doing that, a fact proven by the people who have already bought a course and showed a great deal of satisfaction. More information can be found at webacademyst.com.

About the brand
Global Solution is a provider of online trading services, working for traders all around the world and helping them reach their goals. To ensure affordability, its offering is very simple to understand and straightforward, so any person can get started with exploring the markets. 
Other than some jurisdictions (such as the USA), people from almost every country can sign up for an account with Global Solution and start getting involved in some of the most popular assets in the world. To facilitate proper analysis, the broker has multiple useful tools, as will be highlighted in the current review. 

Global Solution asset coverage
In the case of Global Solution, traders can take advantage of multi-asset coverage. The list of instruments currently provided by the brand includes some of the most popular CFDs in the world, such as:
FX pairs

Shares

Indices

Commodities

Digital assets

Uncertainty remains elevated, even though the world has grown accustomed to the pandemic. Traders need to adapt quickly to how capital is shifting among asset classes and only with a rich coverage from their broker, it is possible for them to operate in such an environment. 
Trading software
The Global Solution WebTrader deserves special attention, as a platform developed by the brand in line with traders' latest requirements. Able to boost or break the user experience, it integrates tools, functions, charts, and an updated system of prices. According to the broker's words, it provides the perfect trading environment. User reviews show that Global Solution does indeed live up to this promise.
Thanks to the user-friendly interface, tasks like placing trades, managing risk and analyzing markets should not be difficult. The platform can be used on any type of device, not requiring advanced hardware specs. 
Global Solution trading conditions
Reaching a global audience of traders is not easy and Global Solution does its share of the work by ensuring ample diversification capabilities. On top of the generous asset list, traders can choose between 7 account types, the most affordable one being available for a deposit of as little as $250.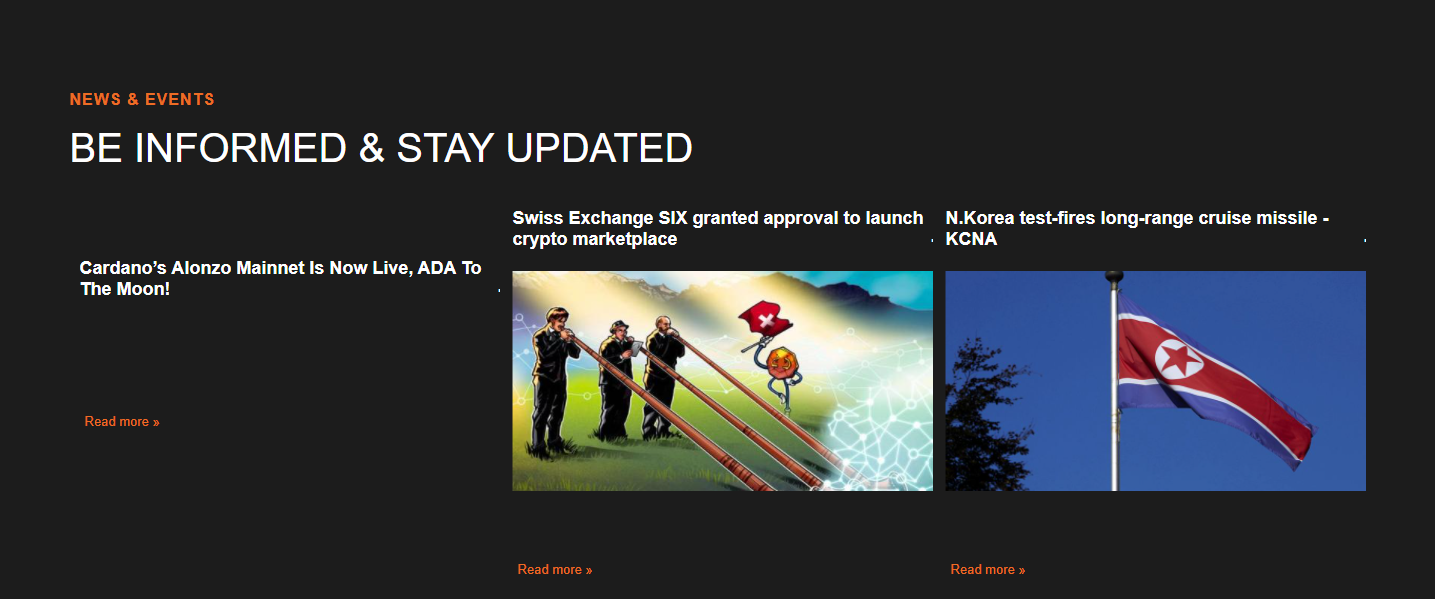 Flexible leverage and trading costs, plenty of educational resources, and professional support are granted, to ensure traders have all the tools needed to cope with changing market conditions. 
Global Solution currently accepts payments issued via credit/debit cards, wire transfers, or Bitcoin transfers. The Deposit and Withdrawal Policy sets out clear guidelines on how financial transactions are conducted, any potential fees, or other rules traders will need to follow. It can be found on the brand's website.
Final thoughts
Opportunities can emerge at any point in any asset class, so the best thing to do is to work with a competitive brokerage. Global Solution puts an emphasis on diversification and that should act as an incentive for traders seeking a reliable brand. 
Trading with Global Solution ensures access to some of the most popular assets, via proprietary software, and using a variety of efficient trading tools.